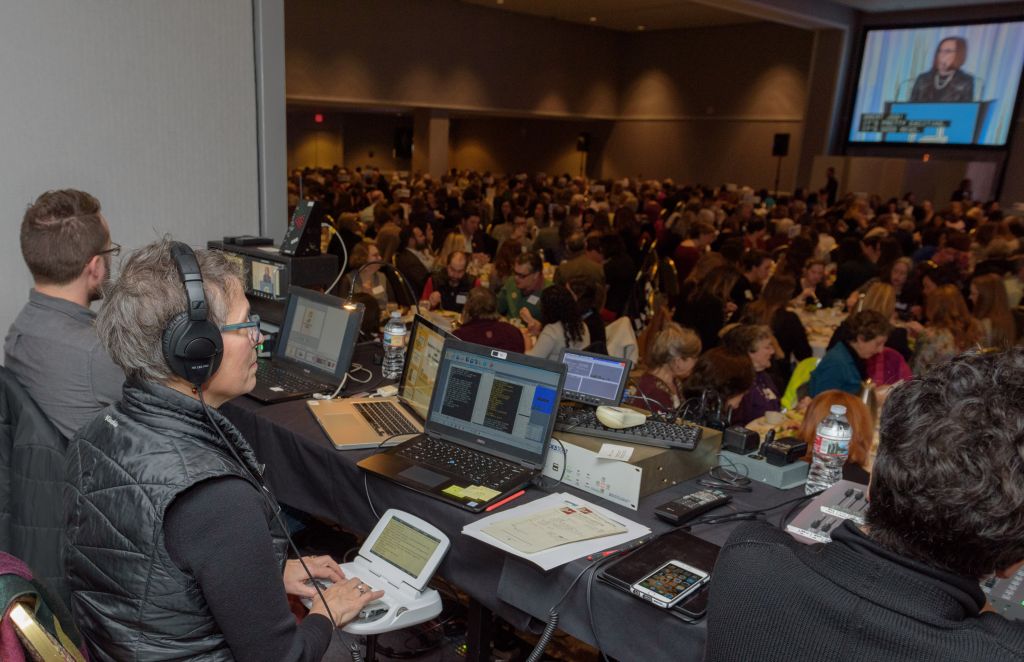 Here at LNS we work with people: clients, consumers, and captioners. We invest our time and energy in the work of our clients. And we invest in the consumers who need and use our captions. We believe the human factor is very important in the live captioning space. That is why we only work with people to generate our captions.
We found this article in the January 2019 edition of The Journal of Court Reporting, and we hope you will read it. We thank our friends at The Captioning Company for putting into words what it's like to caption live events.
We think people are in the position to make the best captions. We are listening intently to what we've been asked to caption, from speeches, court proceedings, basketball games, to city council meetings. If we see captions that aren't just right, the skilled captioner can adjust and fix the problem going forward. What we do in a live setting is very similar to what foreign language interpreters do at the United Nations, taking the words spoken in one language and interpreting and translating them into another.
When my daughter was a little girl, she asked me if I wanted to be a captioner when I was growing up. I told her, "Captioning didn't exist when I was growing up!" We at LNS know that technology is always changing and evolving. We embrace the challenges and advances that artificial intelligence brings to our field. And we firmly believe people will always need to be involved in the generation of live captions.