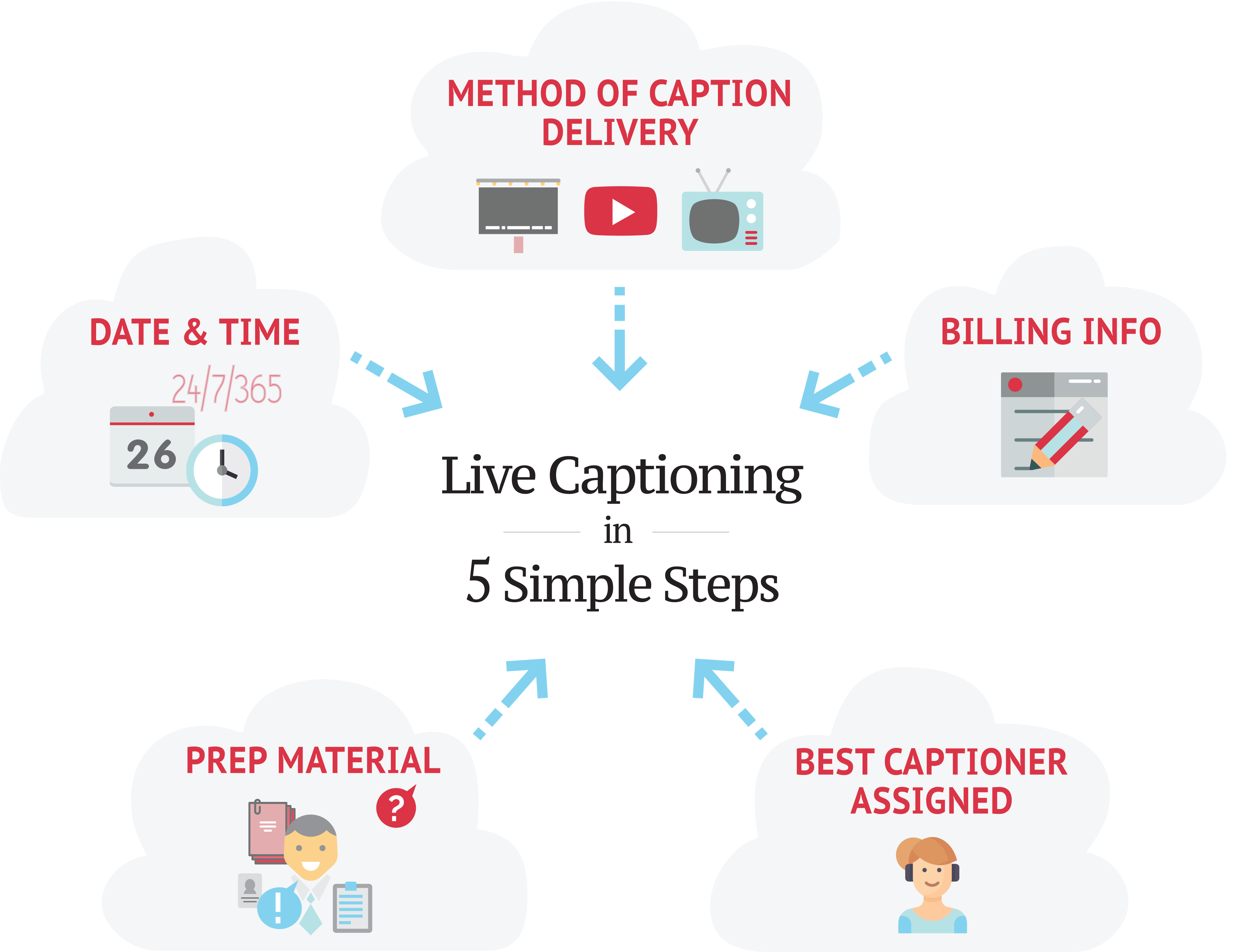 What is Live Captioning?
When you need a live event made accessible for people who cannot hear, live captioning is the service you need. Live captioning is used for newscasts, broadcast sports events, arena captioning, city council meetings, business conferences, concerts, webinars, and more!
Live broadcast captions – on TV — are always in the roll-up format, in which individual lines appear on the screen and roll up to make way for the next lines. Feel free to visit our FAQ page to learn more about roll-up captioning and browse our Live Captioning Services to see what we can do for you!
LIVE CART CAPTIONING SERVICES