LNS Webstream
LNS Webstream is an easy-to-implement, inexpensive way to communicate your message to your audience – whether your audience is attending the event in person or via the internet, a smartphone, or some other wired device. Our team can provide a platform for you or connect to your own, including Zoom, Adobe Connect Pro, WebEx, GoToMeeting, Granicus, and many more.
HOW IT WORKS:
We transmit your audio feed by phone or the web to an LNS expert captioner.
Our expert captioner creates a verbatim transcription of the spoken word to text.
We feed the captions back to you in real time via any connected device – desktop, notebook, tablet, big-screen, or smartphone.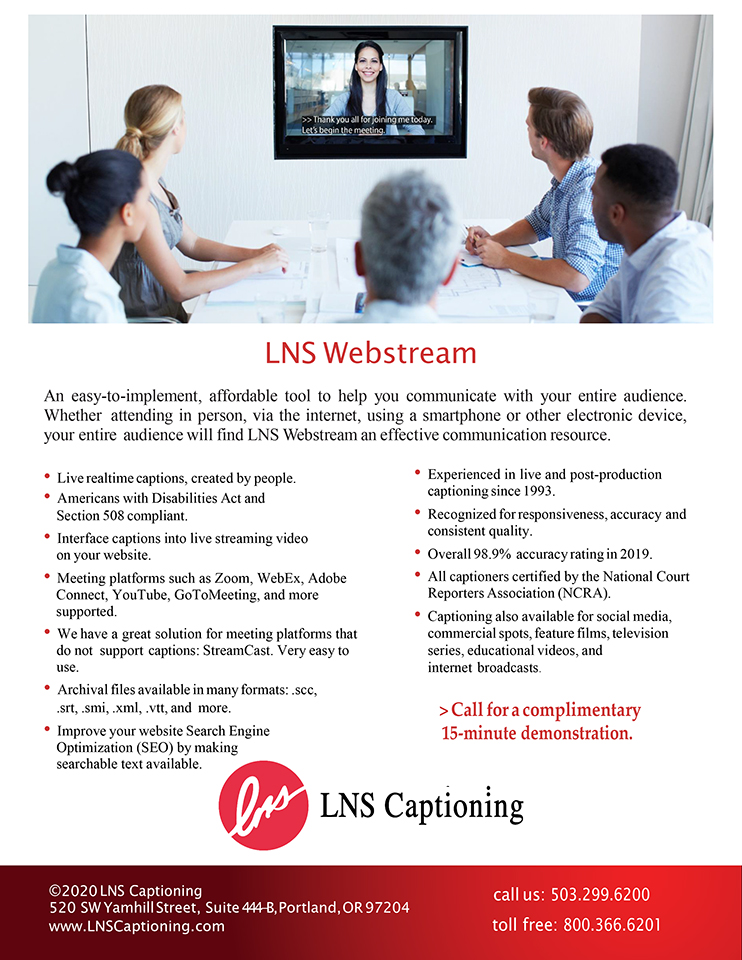 Download the Webstream PDF Brochure!
STREAMCAST
Our newest tool is StreamCast, which allows you to overlay captions onto any application that does not have native broadcast captioning support. You can use StreamCast to display our captions over a Power Point file or a webinar platform.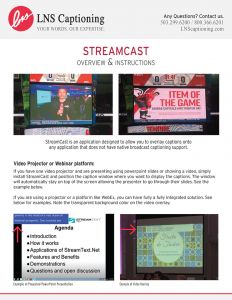 Download the Streamcast PDF Brochure for information about our favorite new tool.
Click here to request a quote.