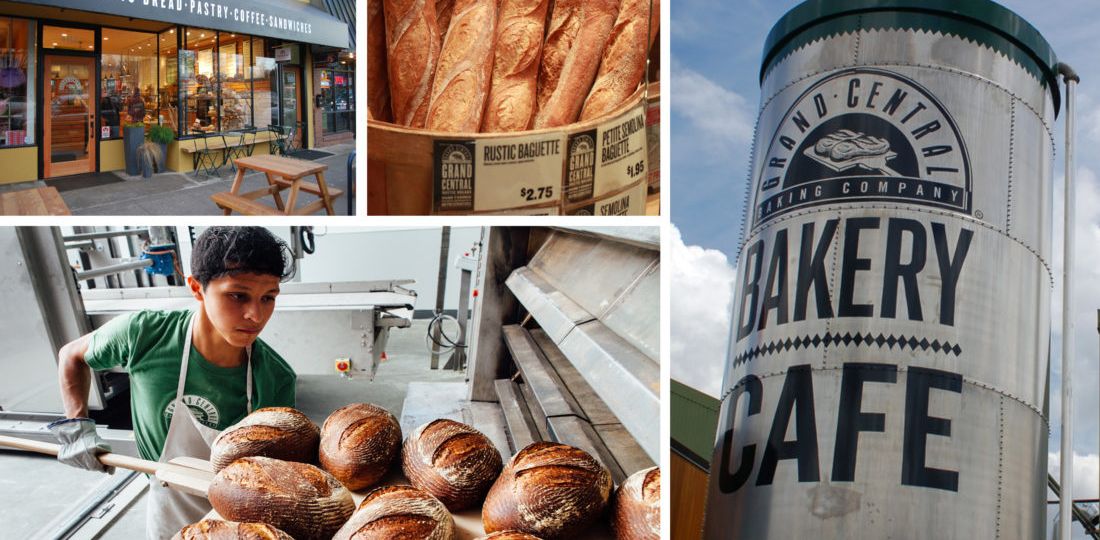 Grand Central Bakery recently held all-employee staff meetings in both Portland, Oregon and Seattle, Washington. Grand Central Bakery is a favorite Northwest bakery for anyone who loves fresh, local baked goods. Their multigrain bread and jammers are personal favorites.
How do captioning and baked goods come together? Many staff members of Grand Central are native Spanish speakers. Grand Central called us, and we arranged for English-to-Spanish captions to be streamed live during the meeting for all the Spanish speakers to read.
We employed our Spanish captioners and our LNS Webstream service to make this happen. Here's the workflow:
Grand Central staff set up the meeting for all employees, in either Seattle or Portland.
GCB staff called our Spanish captioners over the phone – or was it Skype? – so the Spanish interpreter could interpret what was being said in the meetings.
Then a captioner who captions in Spanish wrote into our LNS Webstream system – live, in real time, as the meeting was happening — what was being said.
That live stream of Spanish captions was then displayed on a large screen for everyone in the room to read. It could also be shown on a smartphone or laptop or tablet. All this happened in real time while the meeting was in progress.
Our friends at Grand Central Bakery reported the two meetings were a success!
And we can also caption into other languages. Give us a call for more information about captioning for Spanish and other languages. Mandarin, anyone?