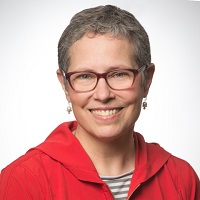 Carol Studenmund
Owner/President
Carol Studenmund founded LNS Captioning in 1993 – along with Robin Nodland — as a sister company of LNS Court Reporting, which Carol and Robin founded in 1987. Carol recognizes the importance of her business' role in the community. In January 2011, Carol joined the Mount Hood Cable Regulatory Commission. She currently serves as Commission Chair.  She is a past President of Oregon Court Reporters Association (OCRA). She is a member of the National Court Reporting and Captioning Association's NCRA Captioning Committee, which monitors FCC actions that affect the closed captioning field.  In 2015, both Robin and Carol were honored to become Fellows of the Academy of Professional Reporters and Captioners. Kayaking, hiking, reading, and spending time with family are always on Carol's agenda.
she/her/hers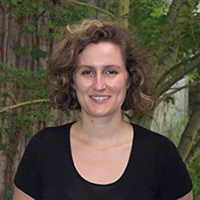 Neva Hauser
Post-Production & Online Coordinator
Neva is our coordinator for all post-production projects.  Any media that you need captioned after the fact, Neva will make sure you get incredibly accurate captions for your broadcast or web-based projects.  If your needs involve transcription, she will handle all the details. Neva grew up in the Bay Area in California, and graduated from Lewis & Clark College in Portland.  She is a volunteer assistant basketball coach for the Lewis & Clark Women's Basketball Team.
she/her/hers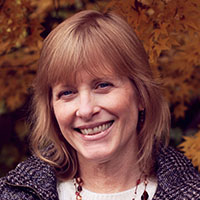 Diane Schoepp
Evening & Weekend Realtime Captioning Coordinator
With over 30 years of experience in the broadcast television industry, Diane is a beneficial team member. Raised in Portland, Oregon she received her Associate's Degree in Television Production Technology from Mt. Hood Community College. She spent many years working in Master Control, which gives her valuable experience with on-air situations and emergencies. She has a thorough understanding of live television and can address the needs of clients in a quick and efficient manner. Diane is an after-hours coordinator, who works throughout the night to ensure that clients are getting the captioning that they need. At a moment's notice, she is contacted for help with emergencies, technical difficulties and Captioner's needs.
she/her/hers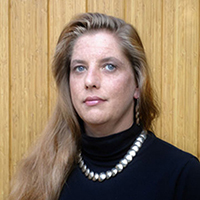 Heidi Seelbach
Captioning Coordinator
Heidi Seelbach is the coordinator for everything this week. Anything that needs to happen this week, see Heidi. A captioner loses phones or electricity? Heidi will get the shows covered. Last-minute emergency coverage? She's on it. She's busy all week long. And we love it when she looks up after a hectic day and says, "I love my job!" Heidi was the program director for the PBS affiliate in Las Cruces, New Mexico, before she and her husband moved to Oregon. They have been amazed to find Hatch chiles in the Portland area.
she/her/hers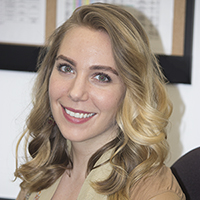 Chrysta Bailey
Evening & Weekend Realtime Captioning Coordinator
Chrysta is one of our Evening & Weekend Realtime Captioning Coordinators. The transition from being our Intake and Scheduling Coordinator to working for us nights and weekends has been seamless. Originally from Seattle, Chrysta now loves living in the Portland area with her partner Jesse and their three cats: Gypsy, Barbarella, and Ravi Queen. She has a degree in stenography and is training to be a realtime captioner.
she/her/hers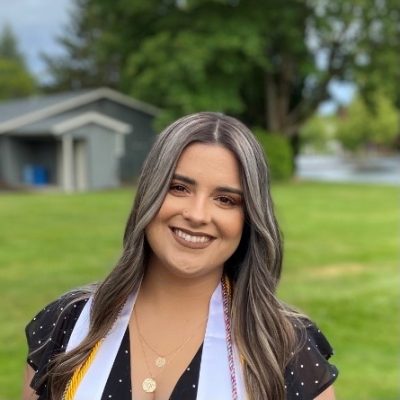 Kayla Martin
Advanced Booking Coordinator
Kayla Martin is our advance booking coordinator. She works with our coordinators, captioners and clients to ensure future events are handled quickly and accurately. Kayla holds a BA in American Sign Language Studies, with a minor in psychology, from Western Oregon University.  She is fluent in American Sign Language (ASL), and ProTactile (PT) language. While studying at WOU, Kayla coordinated accessibility services for a diverse group of clients on the campus. She brings to LNS a passion for providing accessibility to people in the deaf and hard of hearing community. Originally from California, Kayla fell in love with Oregon while at Western Oregon, and now considers this her home. Her dog Churro joins us in our daily Zoom meetings.
she/her/hers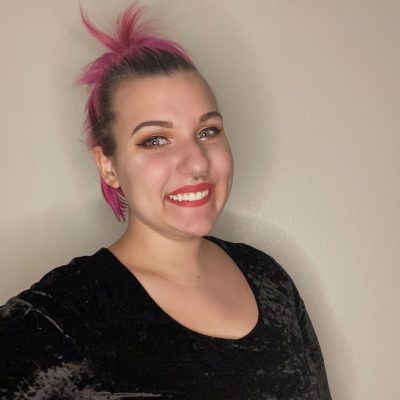 Katie Williamson
Captioning Coordinator
Katie is a member of our captioning coordinator team. She handles everything that comes after each event has ended. She manages captioning files and makes sure they're passed off to the correct people in the correct format. She is part of the billing team, and performs many other office tasks. When she's not in the office, Katie works as a freelance makeup artist specializing in horror FX makeup. In the months of September-November, she works for a local haunted house attraction as a makeup artist and actor. She also spends her free time dancing, cosplaying and costuming, and doing theater, specifically as a Rocky Horror Picture Show Shadowcaster. Katie loves what she does and is grateful every day to be a part of such a great team at LNS!
she/her/they/them