Explore ADA Compliance
Signed into law in 1990, the Americans with Disabilities Act (ADA), "Prohibits discrimination on the basis of disability in employment, programs and services provided by state and local governments, goods and services provided by private companies, and in commercial facilities."
The Department of Justice issued the ADA Standards for Accessible Design in 2010. These standards state that all electronic and information technology must be accessible to people with disabilities.
To ensure compliance or to further research the ADA, check out these sites:
Visit: http://webaim.org/ for WCAG2.0 or Section 508 evaluations.
https://www.access-board.gov/guidelines-and-standards
Visit: http://www.ada.gov/pcatoolkit/toolkitmain.htm for the ADA Best practices Tool Kit for State and Local Governments. See Chapter 3 in particular for information about captioning being "an example of different auxiliary aids and services that may be used to provide effective communication for people with disabilities."
For direct questions visit the contact site for the ADA Information Line. TTY compatible:
http://www.ada.gov/infoline.htm 
Live Spanish Captioning
¡Hola!
LNS Captioning provides live Spanish captioning for broadcasts and internet events, even onsite CART captioning.  Our services include:
English-to-Spanish captions
Spanish-to-English captions
Spanish-to-Spanish captions
Our Spanish captioners have over 10 years of experience working with a wide variety of content. Contact us for more information.
¡Llámanos hoy!
Transcription
Need video content transcribed? We can do that!
LNS can provide transcripts that are verbatim or edited for content, with time code or without, using our templates or yours. We manually transcribe and time all content and research any unfamiliar terms for complete accuracy.
City of Portland Closed Captioning Ordinance
Effective December 2015, the City of Portland, Oregon, requires all TVs turned on in public places in Portland to have the captions turned on during business hours.  LNS Captioning was proud to participate in a coalition of community members that brought the idea of this ordinance to our City Council.
How do businesses comply? Turn on the captions on all TVs and leave them on. The idea was to make it easy to provide access to a public service – watching TV! – to everybody.
Captions help people learn English and build reading skills. At the core of our efforts, though, was public safety. During an emergency, the television programming may switch to crisis coverage or information. Everyone needs to know what may be happening and what steps to take in order to stay safe. An emergency situation is not the time to try to figure out how to turn on the captions. 
Where did that remote go?!

For more information, go to http://captionsonnow.net/ or http://www.portlandoregon.gov/69429. 
Section 508 information
What is Section 508 and why do I need to know about it?
Section 508, an amendment to the United States Workforce Rehabilitation Act of 1973, is a federal law mandating that all electronic and information technology developed, procured, maintained, or used by the federal government be accessible to people with disabilities.
Think about it. How does a person request accommodations to the internet under the Americans with Disabilities Act?  Does one call ahead and ask for captions for a video that may be watched in 72 hours? No.  With today's advanced technology and internet speeds, no one wants to wait that long!  And to watch it with captions, they should be imbedded and their existence implied, even before clicking the start button.
The federal government set its sights on this issue by adding Section 508 to the US Workforce Rehabilitation Act of 1973. If a project uses federal money, it needs to comply with Section 508.
And this applies to streaming video, produced videos, webinars, and other live events on the internet. Many states, counties, and cities incorporate Section 508 into their specific IT policies.
Our favorite resource to ask all kinds of questions about web accessibility for people with disabilities is WebAim. This website has evaluation tools, resources, and information about making the internet accessible to all people who need accommodation to use the internet.  Check them out! www.webaim.org.
YouTube Captions
Yes, we caption YouTube videos. Need captions for videos that are completely edited?  Or live captions for an event that will be streaming?  Both are easy.
For post-production captions, just send us a link to your YouTube video, and we will manually transcribe and time the captions. After captions have been reviewed for quality control, we will send a caption file back to you to upload through your YouTube Video Manager.
For live YouTube events, it's best to use a caption encoder that sends open captions to YouTube. Latency is a big issue with captions and YouTube video. Placement is also very limited in live YouTube video events. Contact us for more information.  We have encoder rental resources.
Foreign Language Captions and Subtitles
¡Bienvenida!
أهلا بك
Menyambut!
Bienvenue!
Welkom!
স্বাগত
Velkommen!
欢迎!


LNS Captioning provides foreign language captions and subtitles in any language needed.
Whether we're working from your translation or ours, we can create perfectly timed and positioned subtitles in whatever format you need.  Just let us know what you need.
Merci!
Text on Top
Text on Top is an innovative and easy way to incorporate captions into a live event.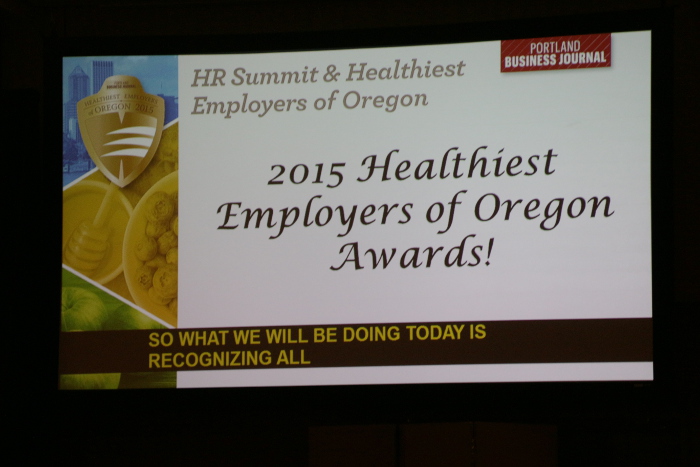 The technology uses radio frequency transmission to send captions from the captioner's computer to the computer displaying video or power point slides. Text on Top is incredibly flexible in terms of how the captions are displayed, from position on the screen to colors and fonts. Contact us for more information!