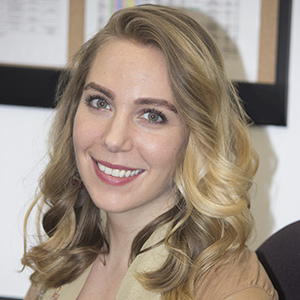 Intake and Scheduling

Coordinator

cbailey@LNSCaptioning.com
503.299.6200

Chrysta is one of our Evening & Weekend Realtime Captioning Coordinators. The transition from being our Intake and Scheduling Coordinator to working for us nights and weekends has been seamless. Originally from Seattle, Chrysta now loves living in the Portland area with her partner Jesse and their two cats, Gypsy and Barbarella. She has a degree in stenography and is training to be a realtime captioner.